Quad Tech YFZ450R Chad Wienen Edition Bump Seat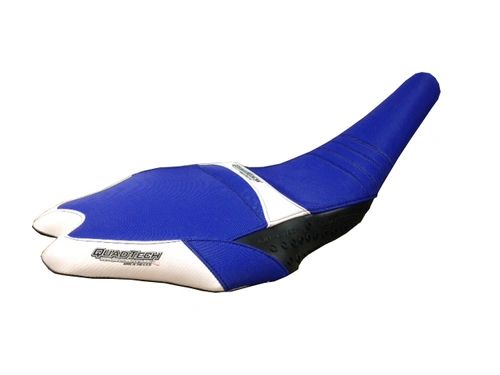 Quad Tech YFZ450R Chad Wienen Edition Bump Seat
Using our professional national championship proven materials and construction methods the YD9 is ready to deliver performance, comfort, and durability unmatched by any other brand of seats.Quad Tech delivered a seat that desert racers and dune riders love. The seat kit is also superior in appearance to any of our competitors' blocky and bulky foams.
Quad Tech's grippy seat cover and replacement hump foam will give your YFZ-R or X the best seat performance available.
---
Fits all YFZ450R/X ATVs
Covers listed rear/side/top
You must already have our bump seat foam for the cover to work or order foam and cover kit
This purchase is for a kit for the OEM pan only. It does not include the pan.