About WM

Wienen Motorsports has been built on a solid foundation of hard work and dedication in the Pro Motocross Circuit. The Wienen Motorsports is an elite AMA ATV Professional Motocross team that competes in the AMA ATV National MX Circuit.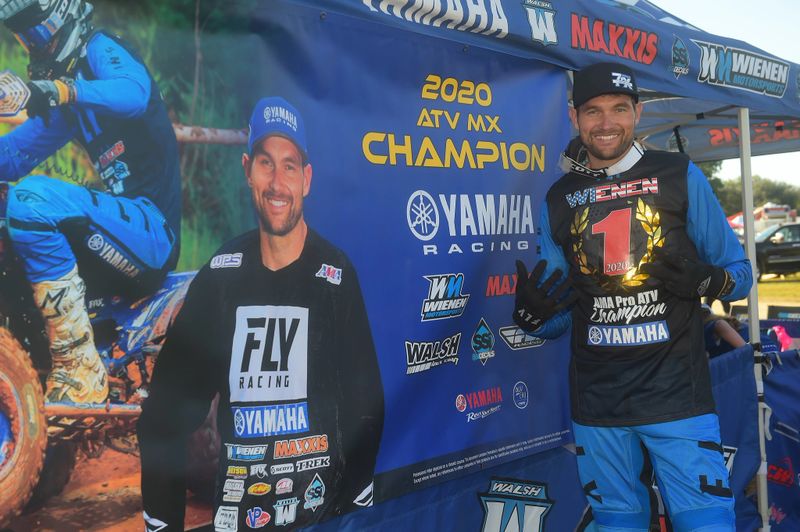 Chad Wienen
DOB: 1/25/1985 | Hometown: Galena, IL | Instagram: 44wienen

Accomplishments
2020 AMA ATV MX National Champion
2018 AMA ATV MX National Champion

2016 AMA ATV MX National Champion

2015 AMA ATV MX National Champion 
2014 AMA ATV MX National Champion
2013 AMA ATV MX National Champion
2012 AMA ATV MX National Champion
2012 Montreal Supercross Champion
2012 New Zealand ATV MX Pro Champion
2010 DWT World Motocross Champion
2009 Montreal Supercross Champion
2008 AMA Pro Invitational Champion

Chad Wienen is one of the top riders in ATV Motocross.  Born and raised in the historic town of Galena, Illinois Wienen started riding quads with family and friends.  At the age of sixteen he took a leap and started racing nationals.  With the help of his Dad, Wienen was able to begin his professional career as a privateer on a Honda in 2006.   The following season Wienen was signed onto the Rockstar Makita Suzuki where he finished third place in 2007 and after a mid-season shoulder injury in 2008 he ended up placing sixth overall.
After two successful seasons aboard the Suzuki, team Monster Energy Kawasaki offered Wienen a spot underneath their tent for the 2009 season.  After a rough start upon the KFX 450R Wienen placed himself and the Monster Energy Kawasaki team on top of the box.  After providing the Monster Energy Kawasaki team with their very first overall win Wienen was able to head to the top of the pack in championship points but with some misfortune in the last four motos, ended the season in third place.  Going into the 2010 season Wienen once again was added to the roster of a new team, Motoworks Can-Am team.  Around mid-season the wheels started to turn for team Motoworks Can-Am and Wienen found himself on the podium three times and on top of the box in first at Red Bud and Lorretta Lynn's.  The 2011 race season Wienen was leading in points going into the second half of the season when he had a season ending injury to his back while practicing.
After recovering from his injury, Wienen developed the Wienen Motorsports SSi Decals Walsh Yamaha team and since has won FIVE straight AMA ATV MX Pro National Championship.
This year Wienen is growing the Wienen Motorsports brand and looking forward to defending the championship title, again.
Even though Wienen has sat upon many different quad teams he still remains to be a fan favorite.  Being able to see the heart and dedication he puts into something that is not only his job, but his passion.
Danica Wienen

Head of Operations | Social Media Manager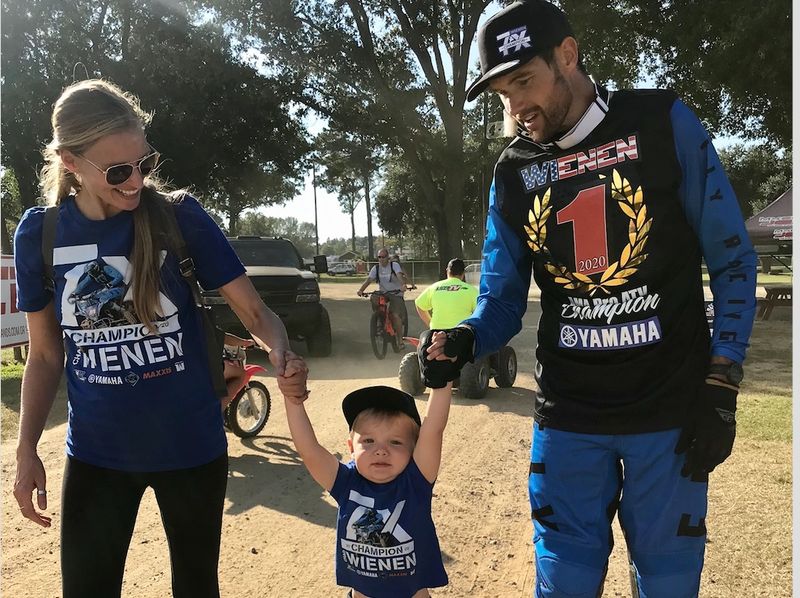 Dr. Trent Hagen, DC

"Doc"

  Chiropractor specializing in Nutrition and Acupuncture focuses on keeping Chad and our riders' bodies in the best condition possible.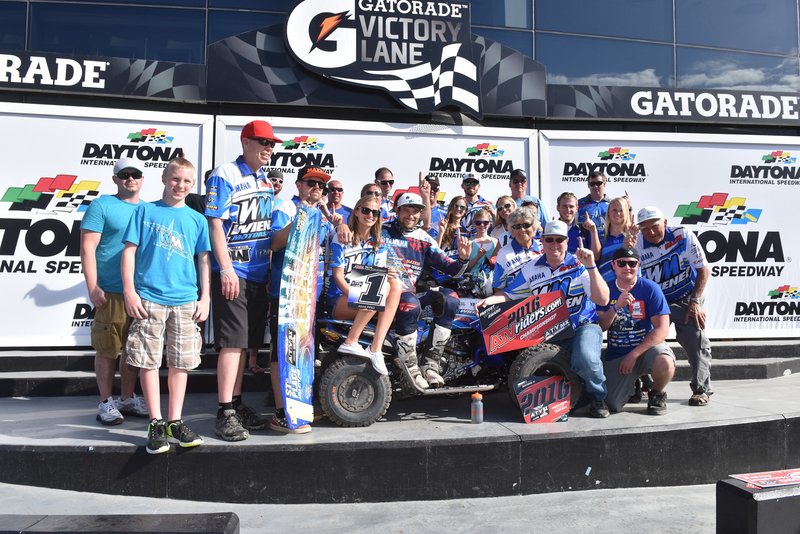 ---